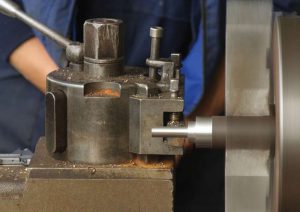 Beberapa tahun terakhir ini, alat-alat tepat guna alternatif semakin ramai di pasaran dan dipakai masyarakat Indonesia untuk tujuan semakin memudahkan aktivitas, baik itu urusan sehari-hari juga pekerjaan. Banyak sekali. Alat-alat yang sebelumnya tidak pernah terpikirkan, sekarang sudah ada dan sangat membantu pekerjaan. Harganya juga lebih murah ketimbang alat-alat konvensional yang sudah lebih dahulu ada. Alat-alat alternatif ini disediakan untuk urusan simple misal potong kuku, hingga alat-alat analisis maupun industri yang proses pembuatannya tergolong rumit. Sayangnya, sebagian besar alat-alat tersebut masih kita impor dari negara lain, khususnya negeri tirai bambu. Dengan semakin majunya perkembangan e-commerce, produk-produk impor tersebut semakin membanjiri pasar tanah air. Bukan berarti anti dengan produk asal Tiongkok. Itu persaingan pasar, wajar. Lagi pula, Tiongkok memang sangat serius mendukung inovasi yang tentu memiliki impact terhadap keberlanjutan inovasi alat-alat tepat guna. Data tahun 2017 lalu, negara dengan jumlah populasi terbesar dunia tersebut mengeluarkan sekitar 280 miliar dollar Amerika Serikat untuk keperluan Research and Development (R and D). Angka tersebut sama dengan 20% dari pengeluaran R and D di seluruh dunia.
Yang menjadi pertanyaan, kenapa pemain lokal kurang begitu kelihatan, atau masih sangat sedikit? Apa karena orang yang bisa membuat itu sedikit, atau sebenarnya lumayan banyak orang yang bisa membuat tapi kurang terfasilitasi. Untuk menjawab itu, tentunya perlu observasi yang memadai. Dalam tulisan ini, saya ingin berbagi wawasan untuk hal tersebut yang kebetulan saya temui sendiri.
Belum lama ini saya jumpa dengan teman kecil saya. Terakhir kali kami bertemu sewaktu di sekolah menengah pertama, sekitar 15 tahun lalu. Dari ceritanya, selama lebih kurang delapan tahun ini, dia bekerja di salah satu perusahaan vendor perancang mesin industri. Hanya saja, sekarang dia mesti meninggalkan pekerjaan dan pulang kampung supaya lebih dekat dengan orang tua. Hanya lulusan SMA, tetapi karena jam terbang dan tekun, teman saya ini sudah banyak menghasilkan desain mesin yang dipakai oleh perusahaan-perusahaan multinasional untuk kebutuhan proses industri. Mereka merancang mesin dalam bentuk desain grafis dengan softwere komputer, desain yang dibuat mengacu pada fungsi alat sesuai permintaan customer. Dia menjelaskan, di Indonesia cukup banyak orang yang punya skill tersebut.
Saya rasa ini potensi untuk bisa menghasilkan inovasi alat-alat tepat guna sederhana. Desain mesin alat industri yang sangat kompleks saja mereka bisa rancang, apalagi alat-alat sederhana untuk keperluan sehari-hari, pasti itu pekerjaan mudah. Oleh karena itu, saya arahkan dia untuk mengajarkan ilmunya kepada anak-anak muda di daerah supaya ilmu mahal ini tersebar lebih luas. Mulai dari tahapan melakukan desain dengan softwere computer, hingga merakit alat tersebut sampai jadi. Selanjutnya mengarahkan untuk berkolaborasi dengan orang-orang yang ahli di bidang lainnya. Misalnya saja pertanian. Karena pengguna alat-alat tepat guna itu adalah semua kalangan, semua bidang, tidak terbatas untuk orang-orang teknik.
Pertanyaan awal kembali timbul, kita punya banyak sumberdaya tapi kenapa inovasi alat-alat tepat guna sederhana kita bisa dibilang masih lambat. Sehingga yang terjadi di pasaran adalah produk luar yang mendominasi. Selanjutnya saya berinisiatif mencari tahu tentang lembaga yang memang konsen kepada pengembangan teknologi tepat guna.  Kebetulan sahabat saya di Yogyakarta menunjukkan situs Balai Pengembangan Teknologi Tepat Guna (BPTTG) DI Yogyakarta. Kemudian, LIPI juga memiliki Puslit Teknologi Tepat Guna. Lembaga-lembaga tersebut merupakan beberapa contoh fasilitas dalam hal pengembangan teknologi tepat guna yang disiapkan pemerintah. Tapi sayangnya, masih cukup sulit mencari informasi tentang wadah pengembangan teknologi tepat guna di provinsi atau daerah-daerah lain. Mungkin, bisa jadi itu termasuk jawaban mengapa inovasi teknologi tetap guna sederhana kita masih lambat, sebab informasi tentang fasilitas berkreasi dan berkolaborasi untuk inovasi teknologi tepat guna masih cukup sulit diakses. Tapi saya yakin. Anak-anak muda Indonesia itu sangat kreatif dan tekun. Anak-anak muda Indonesia pasti akan terus kreatif berinovasi dengan memaksimalkan semua potensi.
Amar Ma'ruf
Dosen Faperta Universitas Asahan
Mahasiswa S3 di Akdeniz University, Turki